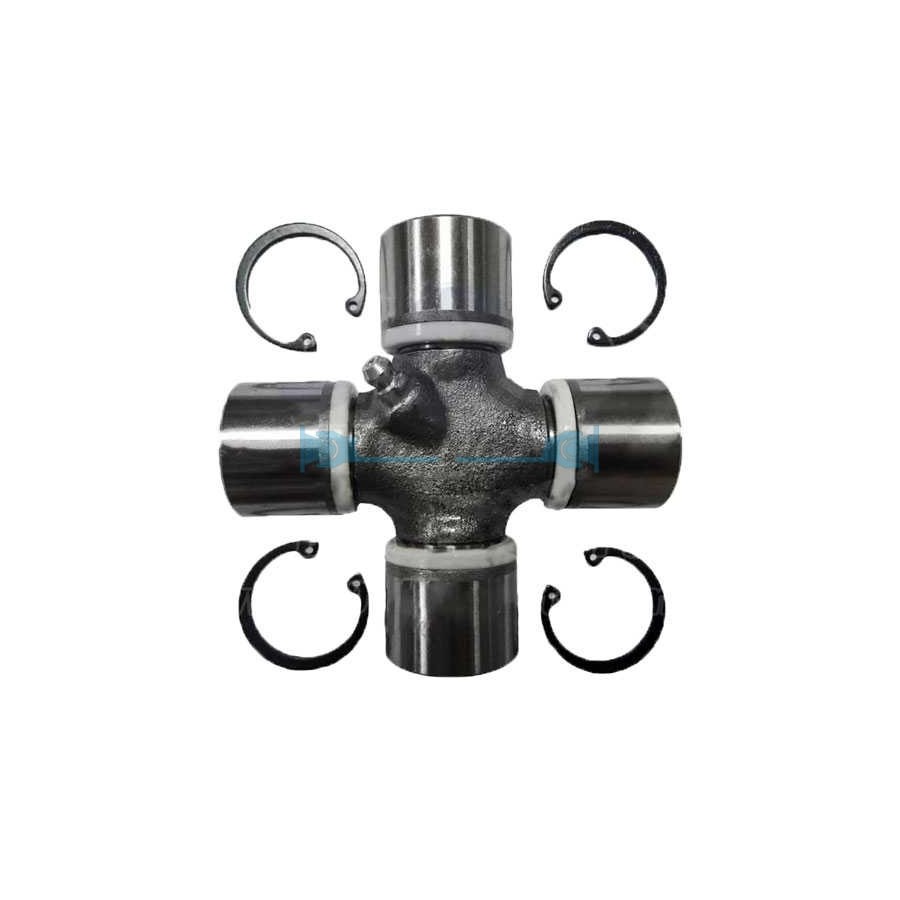  
U-JOINT Ø 30,10 x 92 mm STANDARD, 1350 SERIES
U JOINT Ø 30,17 x 92 mm.
SIDE LUBE.
EQUIVALENT 1350 SERIES.
LOCKING WITH EXTERNAL CIRCLIPS (INCLUDED)
HIGH QUALITY
ALTERNATIVE U-JOINT IN VEHICLES SUCH US: NISSAN, FORD, JCB, CASE, CATERPILLAR.
ALTERNATIVE U-JOINT FOR MACHINERY SUCH US: MZ IMER, AUSA, M LORENZANA, PIQUERSA, PUTZMEISTER, ETC.
U-JOINT FOR INDUSTRIAL APPLICATIONS, PUMPING EQUIPMENT, CONCRETE MIXER AND COMPRESSORS.
LONG LIFETIME.
OEM Equivalent:
IVECO: 8197741
NISSAN: 37125-44025, 37125-85425, 37125-85460, 37125-85461, 37126-44000, 37126-85460
FORD FINIS: 83959516
FORD NEW HOLLAND: E7NN4635AA
JOHN DEERE: AL55941
KOMATSU: 807001141
MASSEY FERGUSON: 3427330M91
VALMET VALTRA: 30398600
DANA SPICER REF: 5-178X.